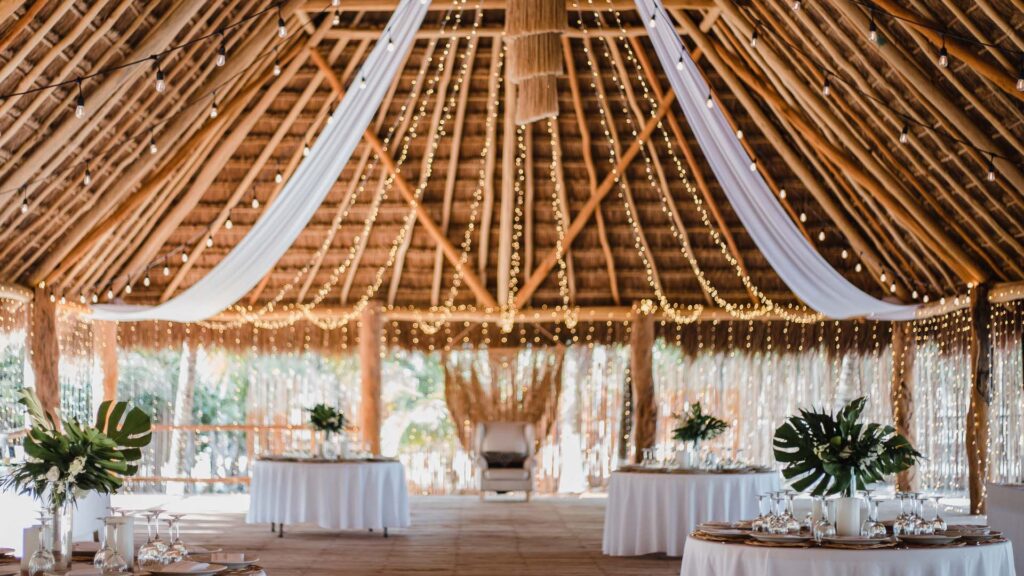 Finding a venue is the immediate thing you have to do, but after celebrating your engagement and having a date to celebrate your wedding.
Many brides agree that if there's one thing where you spend a lot of time choosing, arranging and finding is on the venue. You could also spend much more money just by not taking into account some basic details.
The venue you choose cannot be far from your ideal of it and most important of all, you have to be sure of certain things before you choose it or fall in love with it as it could possibly happen. Probably, you'll find the perfect venue: it's beautiful, close to all what you need, enough room for guests, areas where they can walk around.
Picturing another situation, it could also happen they don't have enough space for your 200 guests, or you find out all decorations, mock ups, linens and dancefloor are just not included into the fee or packages they offer.
Here's why we have brought these specific steps whether your starting from scratch or want some information in advance, way before you even start visiting venues and selecting what will be just the right one.
These recommendations have been gathered one by one with special care. We put ourselves in your shoes when such a nerve cracking event is on the way and there are all these things you need to take care of so everything comes out perfect and smoothly.
Now, all along the article, some general questions can pop up in your mind or maybe you want to know about the specifics like "Is there an indoor room in case it starts to rain or a back up plan?". We advise you to feel free to ask and clearify each and all of your doubts so you can be make a decision, and not overwhelming yourself with so much information.
Create a draft budget
When it's time to go to over 10, 15 places or more, a bunch of really good options will sound perfect to be chosen. Probably, they'll have all what you need and the price will sound like heaven but what if some the caterer service, parking lot, linens, dance floor and others are left out of the rental fee? If that would be the case, you'd have to find vendors, mostly approved and recommended, that provide the services.
Defining a budget, leaving some extra thousand —just in case— taking into account all the services the venue may or may not include for your event helps you to avoid headaches and heartbreaks too.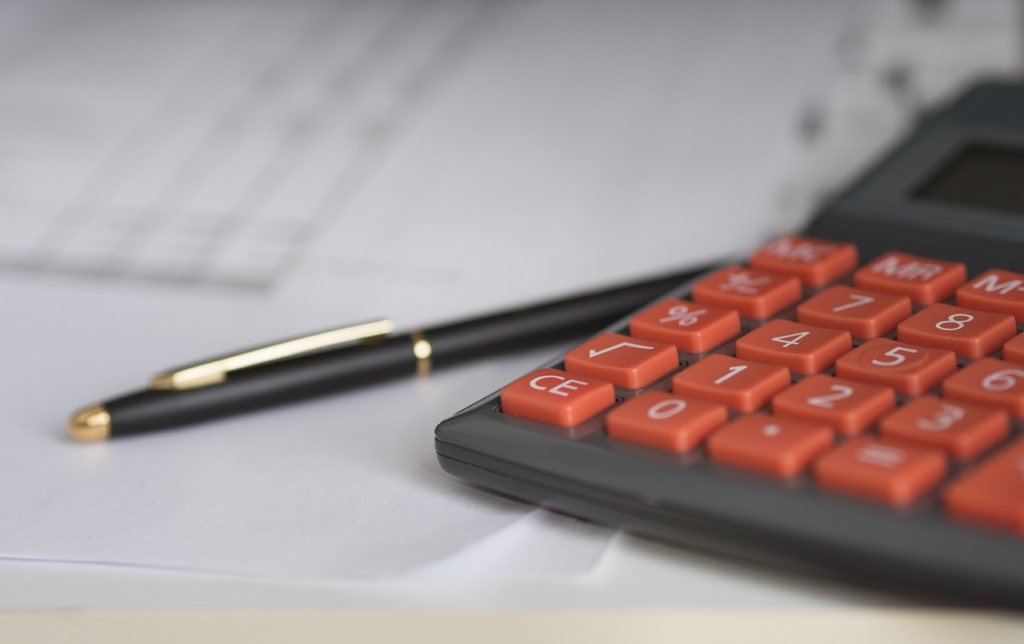 Communication is one of the priorities. You want to provide and request all the specific information you care about to create the best possible event that even over passes your expectations, whether it is the reception or the wedding, asking any question to clarify, to know beforehand or to take notes about it.
We advice you to feel confident and totally free to ask them, otherwise if you feel they don't meet your needs or the service and politeness doesn't make you feel comfortable, move on to the next one. There's no space for misinformation or discomfort in such a big event.
Know the number of guests
Now that you have your precise budget, you want to bring the approximate number of guest at your wedding to the table. Some places have room for more or less people, this will depend on decor, areas and implements some venues have. You want your guests to be comfortable and haven plenty of space to mingle, dance and have a total blast instead of being stifled and wanting to get out of that place.
There are a lot of venues of all kinds and for all tastes, but you cannot fall in love with a venue right from the start because it has all you want in it, not without confirming if it has all the services you require and meets your needs. Do not sign anything without paying attention to the small details.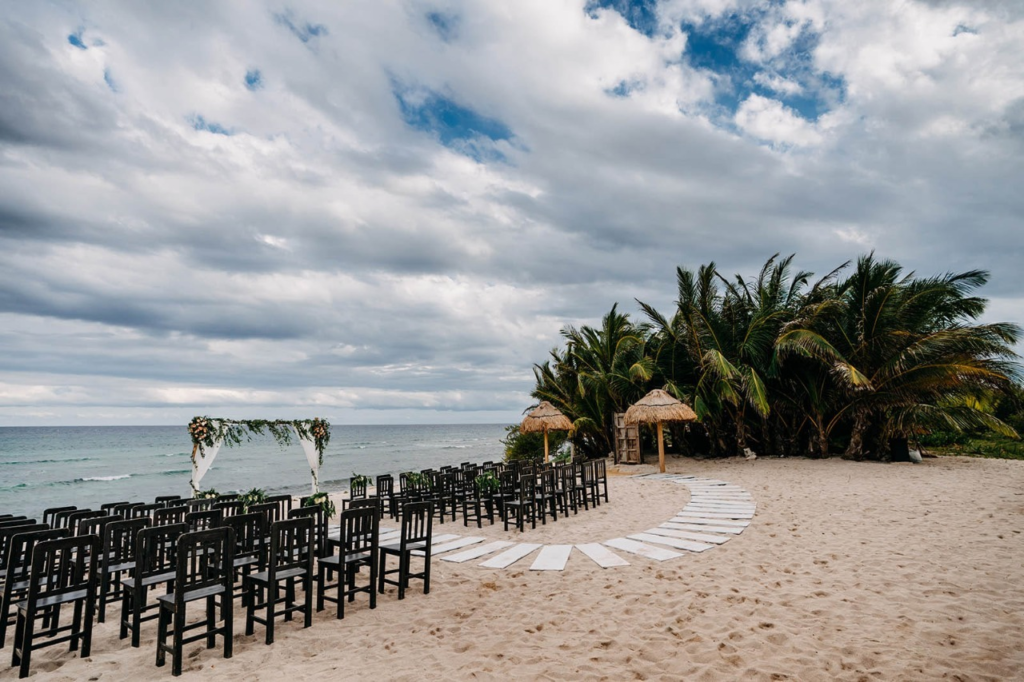 Remember, the space that will be dedicated to your wedding, reception, welcome party or all of them cannot be too big because that will provoke the guests will be rattling around the place and it cannot be too small at all or they be just too tight for them to dance and have fun and enjoy at ease.
Always keep in mind the number of people the venue you're visiting can fit in, be specific on your questions always and do as many as you want. Ask in advance if they have the possibility to do a virtual tour around the place, this allows you to start picturing way beforehand the location.
Of course, I agree with that you may be thinking that it's much better to visit it and see it with your own bare eyes, that's what you'll do next because we agree.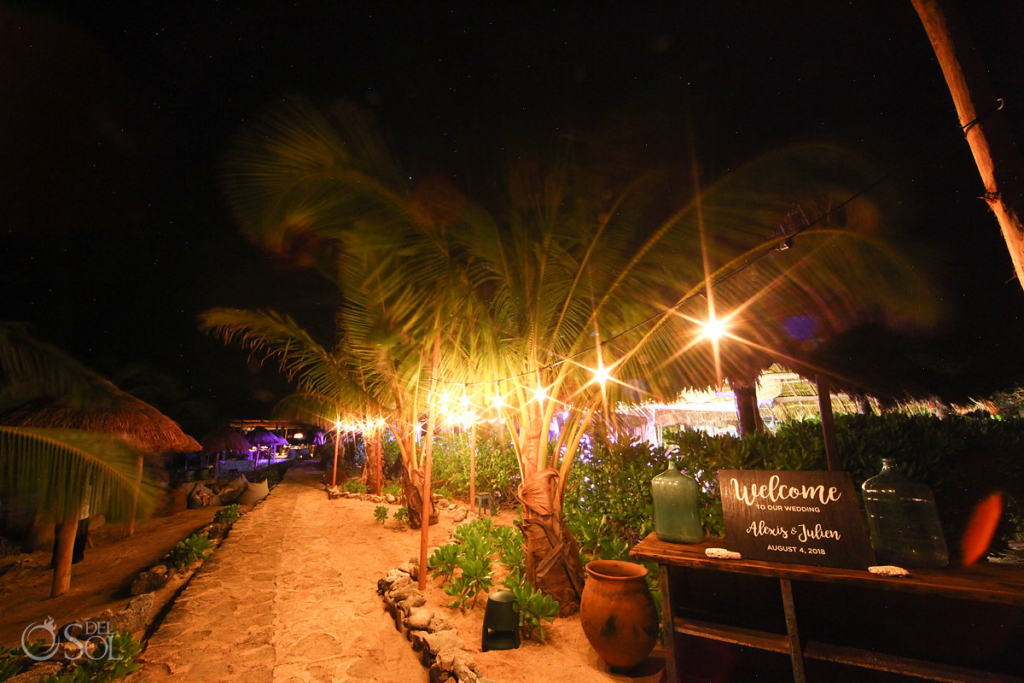 Sometimes having a virtual tour of the complete place just won't be possible, so go and visit it yourselves. Feeling the place, going around, seeing every part of it and picturing every detail like tables and chairs, musical apparels and other being right on the place is another option.
Envision your idea of a venue and attach to it
Many wedding pictures look like paradise brought to earth, and you really like the way all of them look but the fact they are popular doesn't mean you have to do it the same because is on trend; probably you just want something different and totally your style.
Allow you two to create an ideal wedding based on your likes and taking into account also what you don't want to have at all on your day. There are plenty of options to browse and search on the web, in order for you two to start putting that perspective and design into words, sketches, designs. Your pinterest board will be a great tool for saving visual ideas.
Clear communication is key
Providing guidance and specification of what you want to wedding planners or coordinators, venue holders, service staff and vendors is never extra.
In fact, is a lot better to be very specific on the music you want, what food to have for your guests to enjoy and taste, the palette and theme so the decor team can accomplish the goals, doing all of this before and during the process of creating an event is definitely key.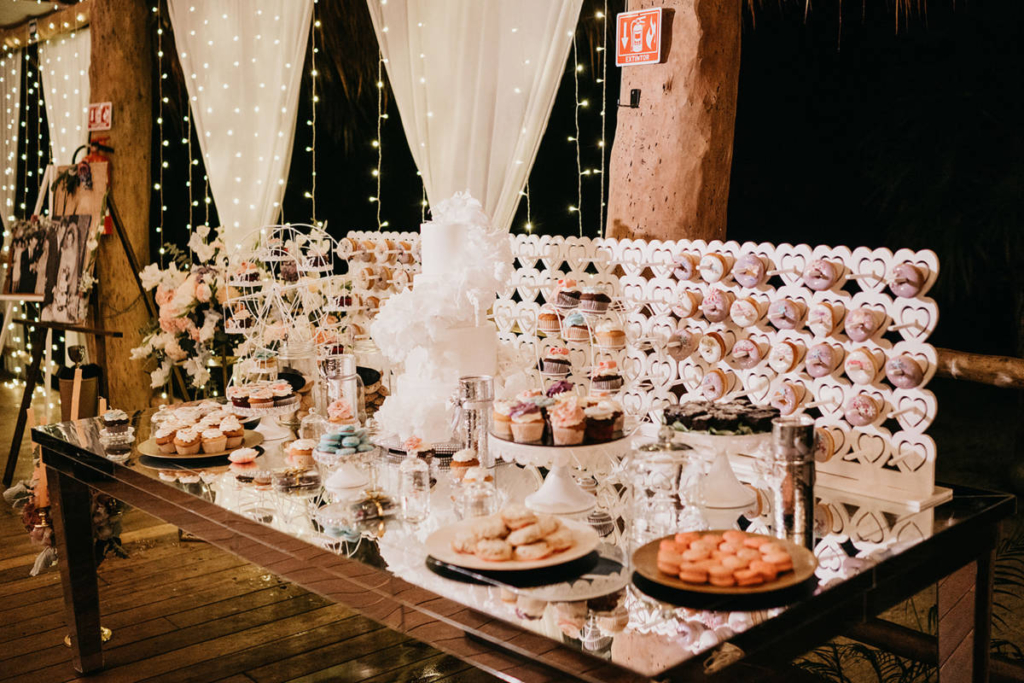 Be clear when you want to change something on time and in the best way possible so anything is forgotten or done in the last minute.
From the moment you call venue renters to arrange a meeting to the moment you're saying goodbye to your guests the day of your wedding, keeping straight and polite communication and giving the best representation of your idea will avoid way too many misunderstandings and assumptions.
To have better guidance when it comes to the specifics, you can opt for a wedding planner's advice. Specialist have no comparison on the area of experience, so having one to become your dream wedding real could be something to keep in mind.
Keep not one, but both eyes on what services the venue offers
We have mentioned it several times, this due to we consider is extremely important. Now, some things must not be omitted and have to be clarified when choosing a venue or searching for it online before you sign or agree anything.
There are plenty of venues to choose from, with different packages and prices, close to the beach or in a farm. When you have such a great variety, aiming exactly where you want it and how you want it will save you from deciding among 20 different options, always reminding to attach to your theme, design and budget.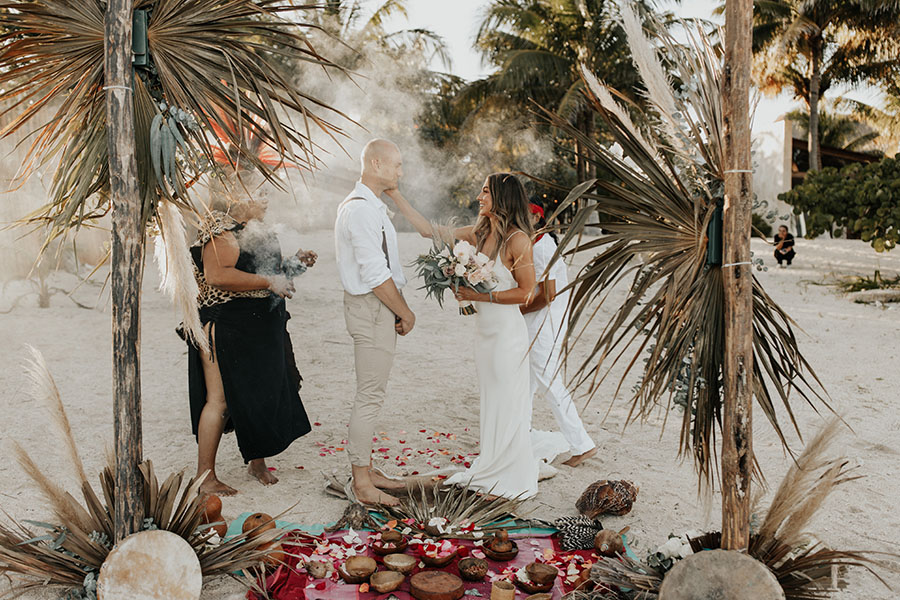 Be clear what it's really in the "all included" service. Otherwise, if there'll be a service you need to find on your own ask for recommended and approved vendors, this will avoid having issues or being uncomfortable about any little detail that was forgotten or simply messed up.
Here's a list of elements to keep in mind as services you'll have to search for —if the venue doesn't offer them, of course—, such could vary depending on the venue and packages they have. There's a huge probability the location offers all what you need as so do, it doesn't.
Rentals
Decor
Floral
Audio and Lightning
Photographers and Videographers
Open Bar
Caterer
DJs and music (ensembles and soloists)
Hairstylist and Makeup
Rooms to get ready (Separate or not)
Service Staff
Parking
Security
Restrictions (time and/or noise)
Extra but important items:
Enough outlets
Good acoustics
Available bathrooms
Areas for kids
Easy access to the venue (by car or public transportation)
Backup plan (weather change, blackouts, etc.)
Blue Tip: You can have a predesigned sheet or chart where you include everything you have doubts on or want to check —proper organization is never an old hat.
Privacy and availability
Are you the only event in the location that day? If not, have you considered a buyout to have complete privacy? This could create confusion on the guests if there'll be more than one event that day.
In hotels, venues are commonly close to each other and some celebration cries or the inspiration of a karaoke lover can take part in your own celebration, sounds trespass anything sometimes, they can also be located in common areas where non-wedding related people can have easy access led by curiosity. If privacy is priority, try to visit the place when they host several event to see how it would be.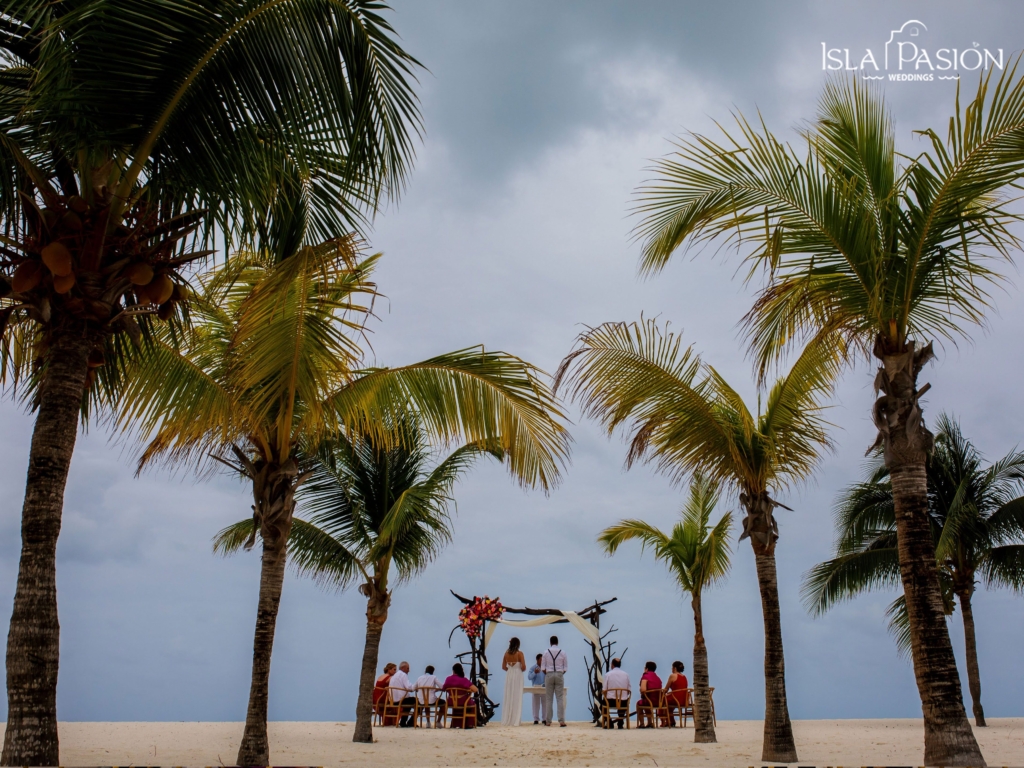 When we talk about availability, we refer mainly to yours and your couples schedule but also to the place free spaces. As you won't be the only ones getting married, the most advisable thing to do is to choose all the possible dates that can have booked in a place and, mostly, that are adapted to your time.
Whether the wedding will be celebrated in 6 months or a year, sit down and evaluate more than a few possible dates because it could happen that you miss the opportunity of hosting your wedding right on the spot you loved because they don't have the date you chose available in case that is only one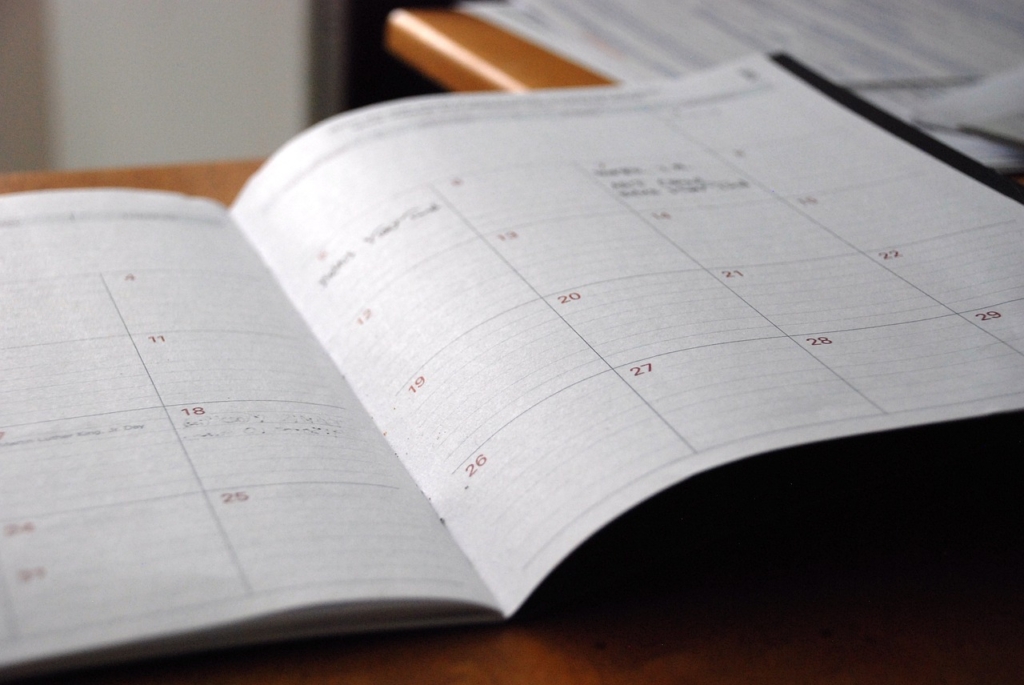 Also, having a preliminary interview or a video/phone call with owners or people in charge to clarify basics about what comes with the venue and what's in included in the packages can save you a lot of time.
Natural decor or a blank canvas?
All settings: ballrooms, beaches, farms, and so many others, have their own presence and decoration, some more than others. The selection of any of them will depend mostly on the theme and palette of colors you designed your big day on.
Beaches count with own lightning to the top and a scenery that allows natural beauty to take part in a delicate way, it wouldn't need much than few decorative elements, and don't worry about the background, the splendid deep ocean blue will be it.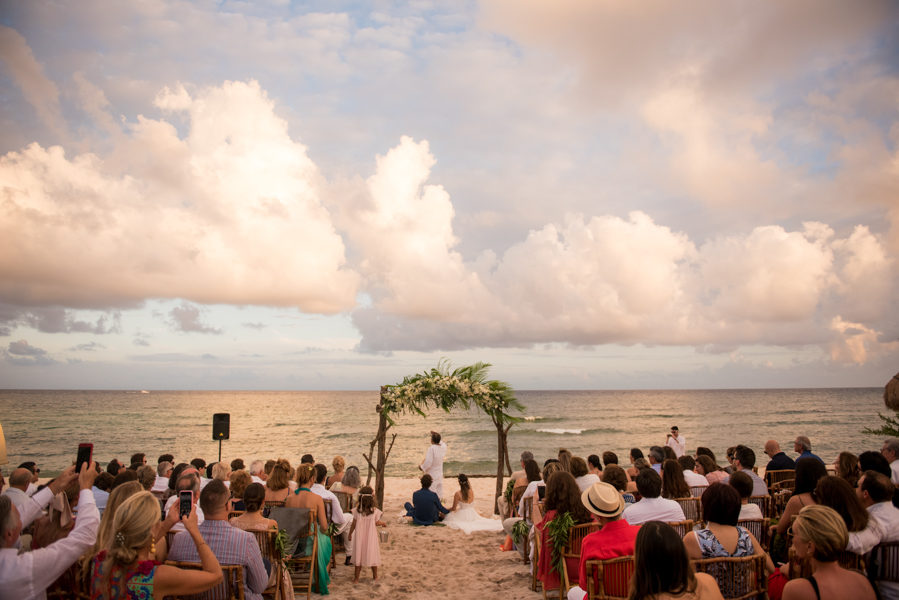 In the case of ballrooms, these are more a blank canvas where you can allow your creativity to flow all the way around creating in each corner and decoration is required mandatorily so the harmony in the place can be complete from beginning to end.
In the end
What you want is to find the right place to host your wedding day. One that has all you need. However, always having a flexible attitude towards (possibly) getting rid of some extras in order to shop the place you like the most and meets all needs.
At any moment remember to take the necessary precautions to have all your doubts solved and do not assume, instead ask as much as you want so. Don't forget you can always ask for help, support and guidance during this process of becoming the dream of a magnificent wedding day reality.