A Website for your Wedding
A Practical Tool With the Best Memories of Your Big Day
An exclusive, custom-designed space where you can post all your wedding information, tell your love story, send personalized invitations to your guests to confirm attendance, let them choose the menu, and much, much more.
After the event, we will publish the best photos of your wedding so that your family, guests and acquaintances have easy access to each one. In addition, if you wish, you can access and publish content yourself as easily as managing a blog in the most practical and simple way just a few clicks away.
When we say a lot more, we mean a huge amount of uses you can make of your website, from customizing it to your style to allowing guests to receive their personalized RSVPs right into their emails.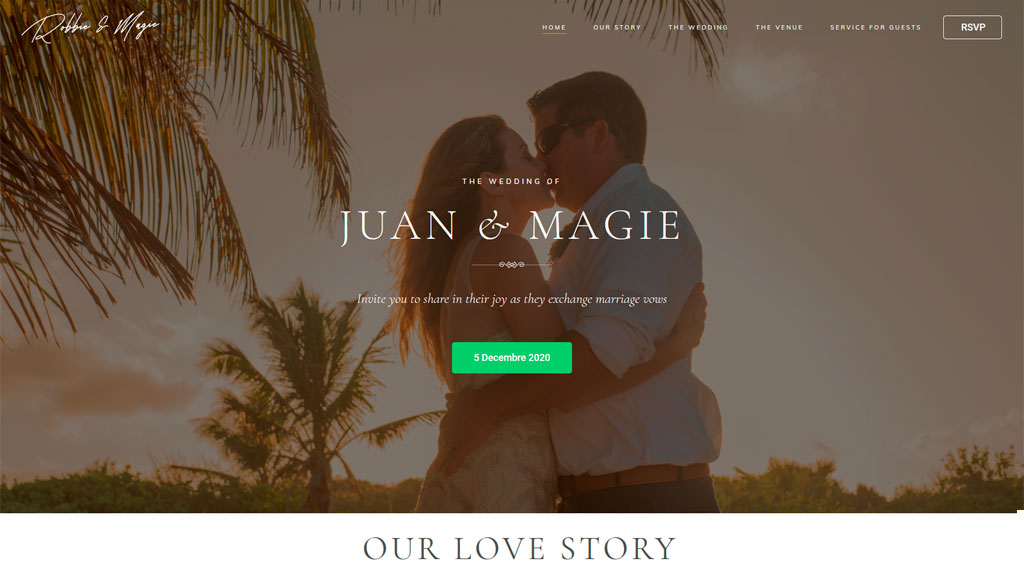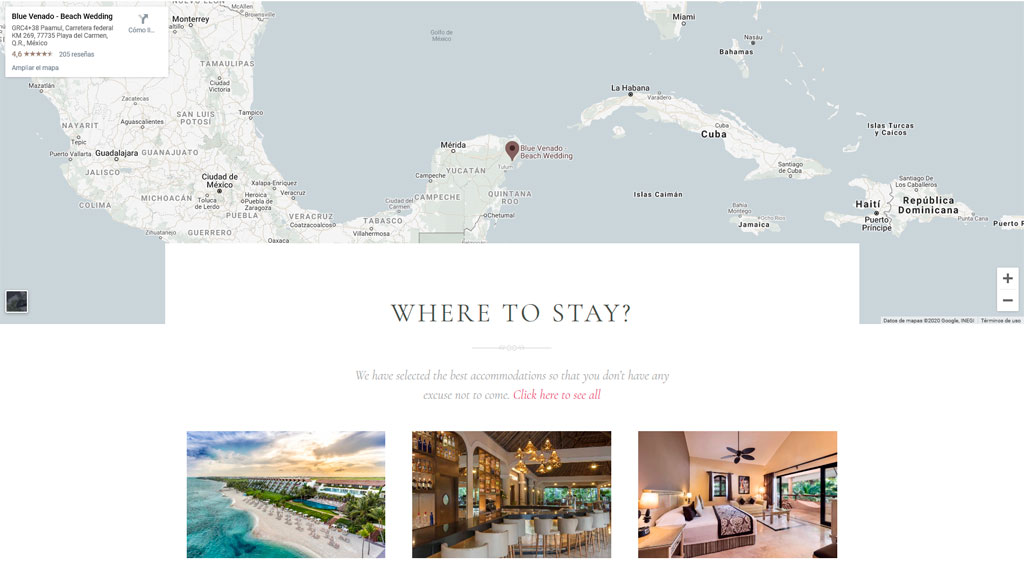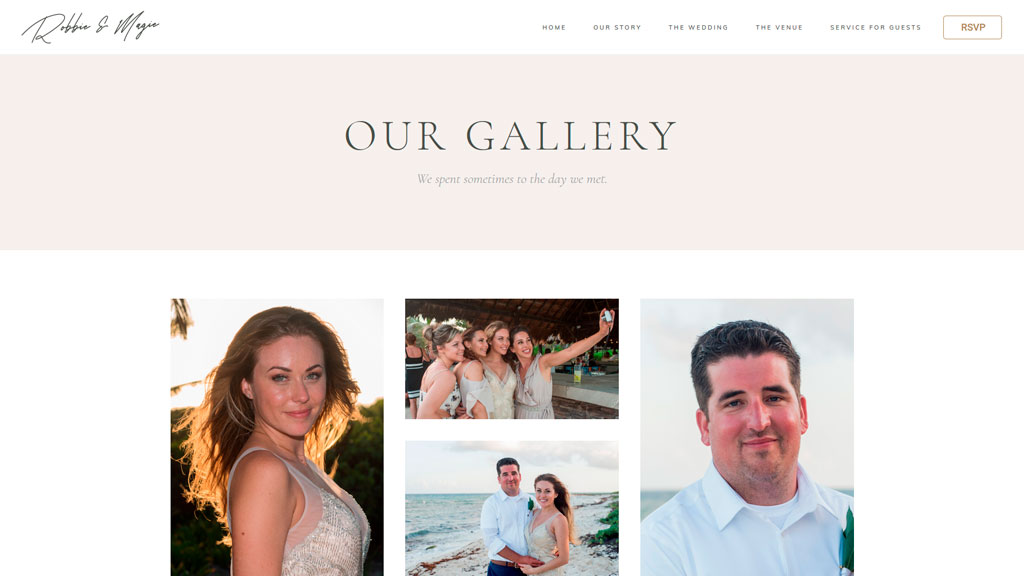 We have a variety of designs or you can choose something exclusively!
Our goal is to make your wedding website a helpful tool in planning your big day.
Organizing a wedding will be much easier: It's the perfect place to put the most important information, such as the date and time, directions or schedules.
Wedding information is always up to date: You can make changes quickly and at any time. Just make sure you inform your guests.
Your guests will be able to access it easily: If with the nerves of the moment someone forgets the invitation, they can look up the information online. You could even check the web on their mobile while they are on their way.
You can be creative: In addition to everything related to the invitation, it allows you to explain your story, place meaningful photos that you have captured during your relationship, anecdotes that are worth telling. In short, put that touch of people that makes your love unique.
Add photos: You can upload your favourite photos for your guests to download. Of course, access is exclusive to your guests.
We have a variety of designs you can choose from or even better, we create a design exclusively for you!
Choosing the right food and drink options to delight your guests' palate and to match your wedding theme is easy having your own website, you can put up a pre-set menu from which they can choose what they want to eat, which is more than ideal if they are allergic to a specific food or eat a vegan or vegetarian diet. On the day of the wedding, your guest will have just what they selected on your website served in front of them. So you won't be hesitating to choose between gazpachos and carpaccios to offer at your reception.
Whether you've chosen to get married in the last months of the year or just as summer begins on the coast, your wedding menu may include dishes that contain seasonal ingredients, which gives you the opportunity to play with unique flavors and unexpected food and drink ideas. Even the canapés that will be going around the place throughout the event can be a small surprise factor with ingredients of the day for your guests to enjoy.
And if your wedding guests don't know which hotel to choose, you can include options in your personalized website so they can choose the stay they like best.
With this exclusive access for your guests, essential details for your wedding will be covered. Did one of your guests lose or do not remember the location of the venue? Everything is already solved, they simply enter the website through their phone, and that's it, Google Maps will guide them without problems through the specific location placed on your website. Do not worry about the trivialities you can solve by having your wedding website and enjoy the great adventure of getting married.
We will be happy to attend you