Natural Beauty
The places that the Riviera Maya and many other destinations have to offer range from the most practical tastes to the most adventurous. For nature and photography lovers, these places are idyllic and the best sceneries are portrayed. Nature and its stunning tones that leave anyone amazed by so much sublimity are there to make that unique day even more special than it already is.
However, if its natural beauty is what is revealed by itself, having your wedding in one of these will not require a great deal of decoration around your wedding since the atmosphere is given by the site as such is require extra decorations, which is an aspect that adds if you want to choose a venue that can a natural space. On the other hand, photos and memories in a site with emblematic beauty together with its decoration will leave a few pictures and videos worth admiring again and again, which is a very positive point for future memories and family anecdotes
However, there are many aspects that differentiate one place from another, some beneficial and others not so much for sites that are willing to perform events.
The romanticism and splendor that will be reflected that night depend largely on the place. Of course, the important role it plays in the realization of a wedding and choosing the right location is vital and has a fundamental role.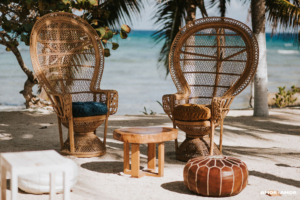 Whether you want to have different types of environments for multiple purposes and/or perform the wedding in the same place of the venue, or you want total or partial proximity to the beach or a specific natural site that attracts the couple, in case of any of these aspects you must take into account that choosing a place for the wedding is to choose the scenario where one of the most desired events will happen for many, both bride and groom and family, and where the couple and their loved ones and close ones will witness such an act of love as it is to link your life with one of the people you love.