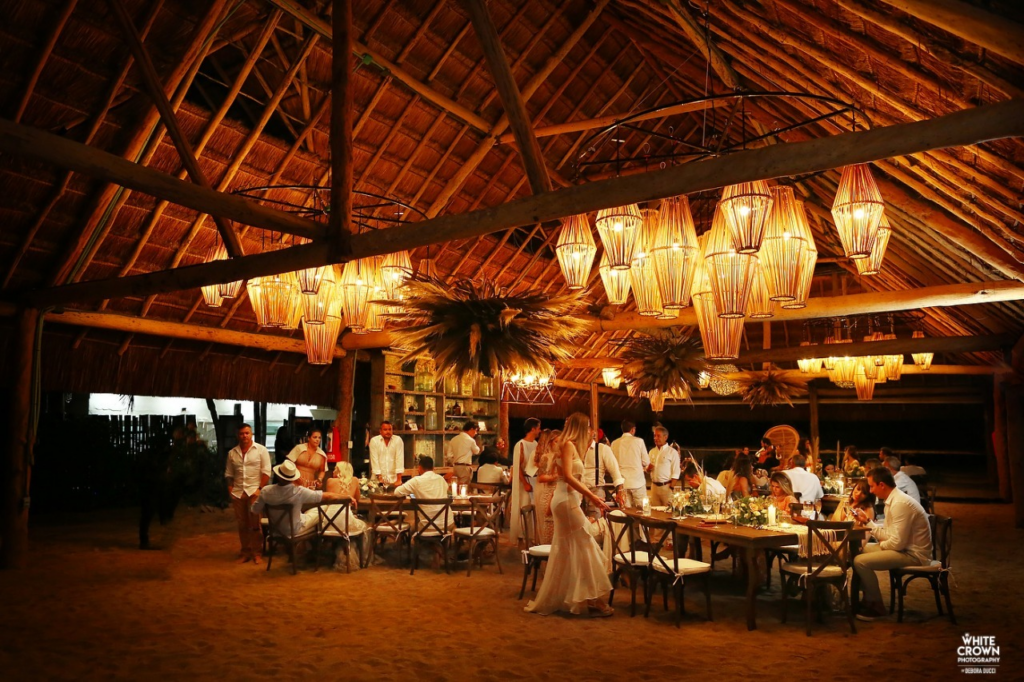 Are you on the eve of evaluating wedding venues? Here, you'll find a few reasons why choosing a private venue is just the right decision.
A wedding is one of the most special and unique moments a couple can experience. This is why, the moment you're choosing a place, you have to know it is the right one. But, where to begin? In this article, we brought 3 key aspects, and vital ones, to choose your ideal wedding venue.
First of all, we know there are all kinds of private wedding venues. These can be located in any place and they vary according to size, location, capacity, services and structure.
Therefore, selecting the right place can seem a bit complicated among so many options. But increasing or reducing these ones will rely on your taste and the place you want —the beach, mountain, ballroom, private villa outside the city, etc.
So to make the journey that's planning your wedding easier to go through, we'll show you the differences between a wedding venue off and on a resort.
Have always in mind the vision of the wedding you want.
Despite the discrepancies among a private and a resort venue, having a nearly heavenly event is a priority. Just as having a memorable time. Altogether will help create unique moments and a fun celebration. Furthermore, doing it with the closest people next to you both, plus a cozy environment for everybody, it'll fit perfectly.
Furthermore, this is an event that will be coupled from start to finish to you both, as individuals and as a couple. Every detail should be based on your tastes and preferences. And so happens with any kind of unexpected or uncomfortable situations, they won't be welcomed that day. There is only one way to achieve this and that is by planning ahead, which is the key to ensuring that nothing goes unnoticed.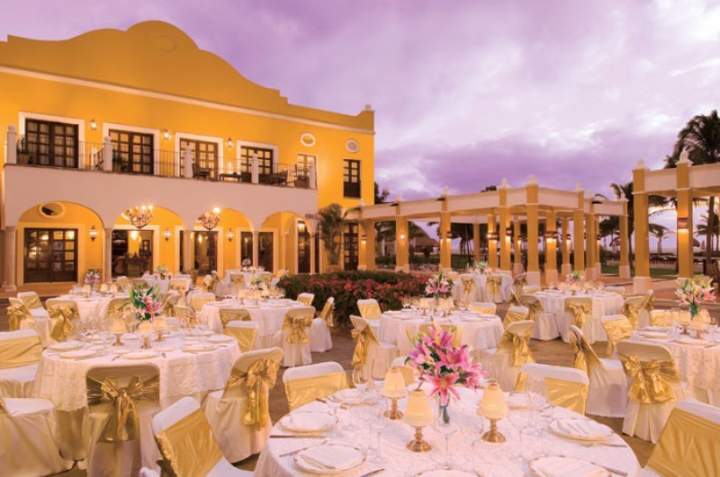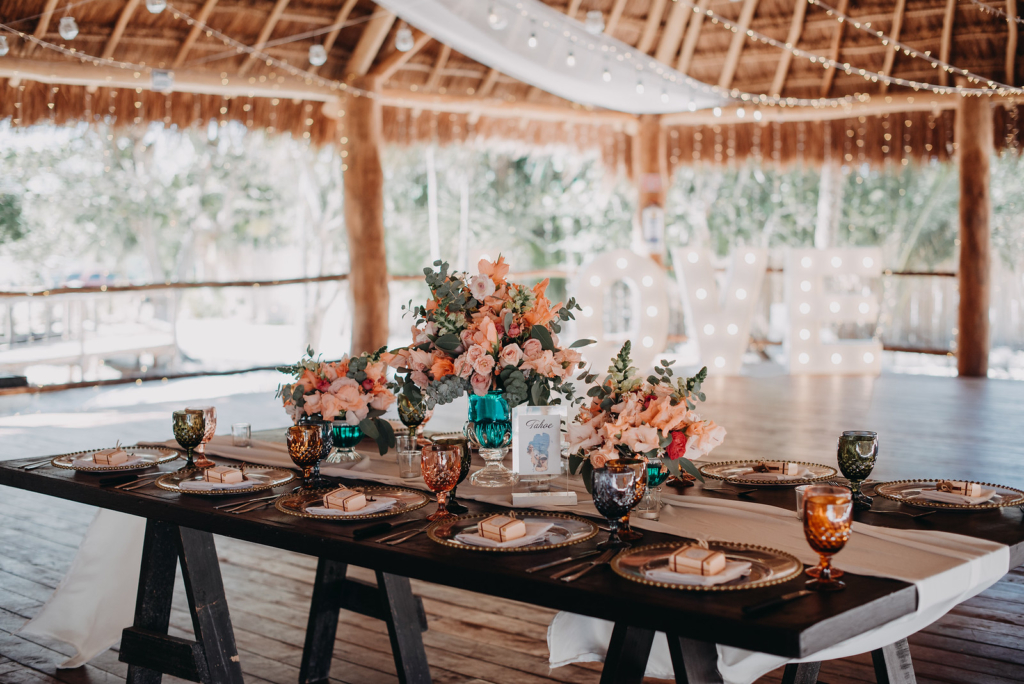 Many experts point out that the first thing to be looked for is a wedding venue, either in the city where the couple lives or in a specific destination. They point out that the choice of a wedding venue starts with a strategic and fundamental point in the planning of such a long-awaited event.
Some newlyweds advise not to worry too much about the smallest details. Always count on detailed advance planning and, if possible, with the help of experts.
This includes establishing a budget taking into account the unforeseen events that are likely to occur, letting guests know well in advance that the wedding will be in a specific destination, reducing the number of guests and leaving aside the "social" invitations, taking into account possible unexpected situations such as climate change, the lack of some element and the replacement for it, among other relevant aspects for the development of the event. All the above applies even more when talking about destination weddings.
Take a look at our article 5 Tips When Doing Your Destination Weddingto know more on how to start planning your big day, right from our experts' experience.
Among these is the choice of the place where the ceremony and the wedding reception will take place as well as the hotel where they will stay. Place that has restrictions or permits, extra costs, personalized treatment and more, according to the one chosen.
Commonly, for destination weddings there are two types of locations: wedding venues on and off a resort. One having extra points for one or other benefit. But, what's the difference between them?
Now, we have brought for you 3 key aspects on the selection process of your wedding venue.
1) A standard option: Resorts
Details can be left behind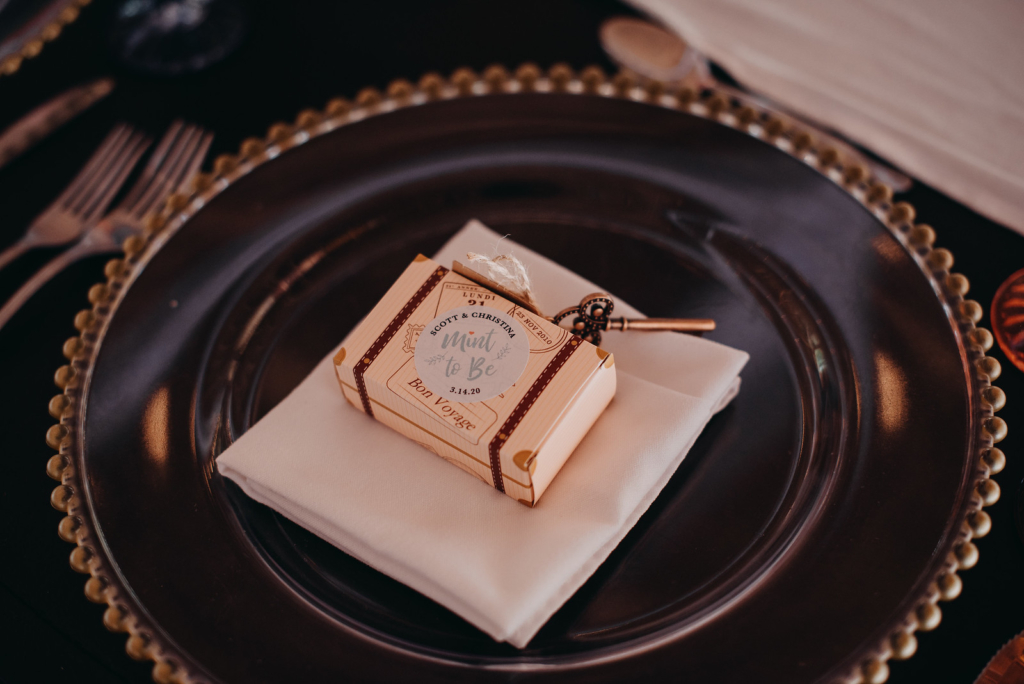 A resort hosts hundreds of people depending on the size of it, and it could also be thousands. They have plenty of space for any event that takes place in their facilities, as well as multiple locations.
As it is a common choice, every day about 4 events take place at the same time. This greatly reduces the attention to minimal, but important, details. They also have standard plans that include extra fees, and quite high ones, if you require a service outside the established ones in the resort.
External vendors are not always welcome
When it comes to permits and arrangements for resort wedding venues, many lack the willingness to make arrangements. This is why when contracting external providers, high extra charges begin to arise.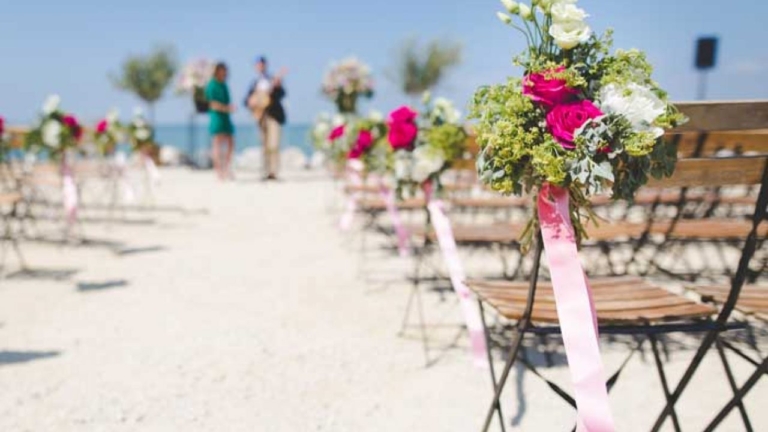 In this way, the quality of service is adjusted to a certain standard. If you want to include a surprise element, it may be more expensive than expected. This has a major influence, for example, on the guest's experience and specialized attention.
As there are multiple events, the waiters do not anticipate the person's drink before he or she consumes it in its entirety. In other cases, they may not remember the order clearly either. Details like these influence the comfort of the guests and make a big difference.
A resort is not suitable if you want privacy
In high seasons, tourists crowd in places of incredible beauty. Be it beaches, mountains, natural locations such as ruins, forts and seasonal festivals, among many others. Understandably, they are worth admiring and touring.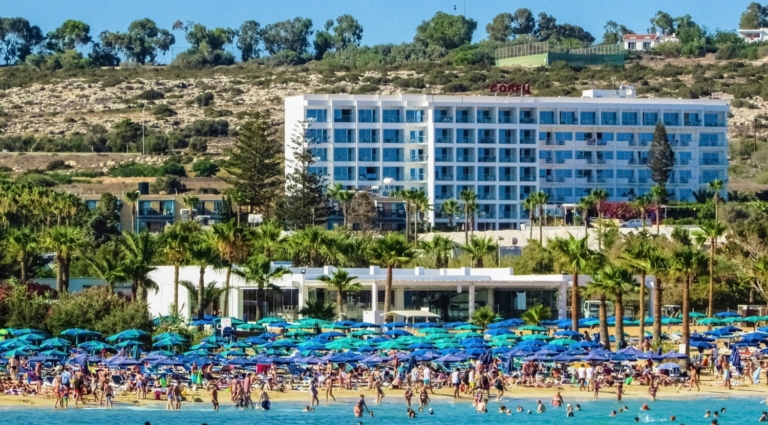 So this fills the lodging places even more during high seasons. Tourists lurk around the hotel, which does not let you have a totally private area for events. So you have to take into account that not only your guests will observe the event. People in swimsuits or beachwear can also observe the event. Things like this can be quite uncomfortable if privacy is all you want.
2) Private venue, an absolute recommendation
Priority equals exclusivity
On the other hand, an exclusive place for weddings and events, a venue, is much more private and personal. This will make the attention completely centered on your event, on your needs and on those of your guests. Below, Ronnie tells us how this small detail made a tremendous difference in the comfort of her and her guests.
The waiters already had the drinks ready for the guests, even before they ordered them again, and they memorized their orders immediately!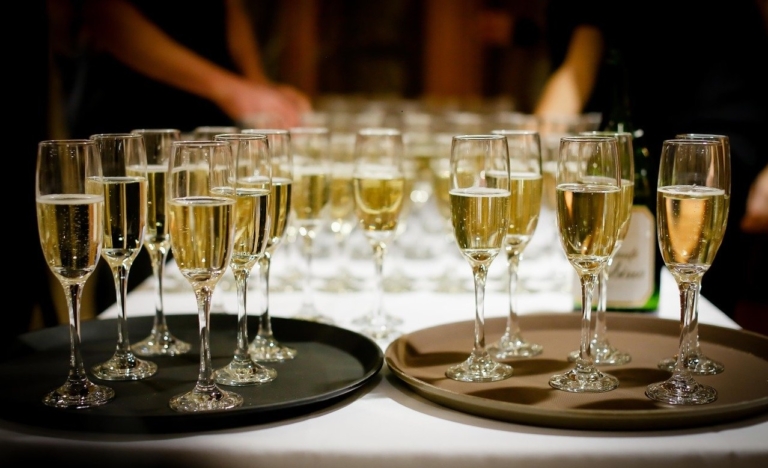 Such a high quality of service is only available in a private wedding venue. These types of locations offer maximum privacy, as well as exclusive access for you and your guests. In addition to having a site free of interruptions of any kind and dedicated solely to your event.
A traditional wedding in the city where you live, with about 300 guests, can cost around USD $20,000. If you choose a destination wedding, the expense becomes much less immediately. This will depend, as long as, on the location you choose.
Venues in these wedding destinations have a complete service. From the smallest details in decoration to the type of drink that will be served. Of course, there are other venues that do not offer this type of service but only the physical location. This will make you be in charge of hiring vendors for things like lighting or furniture.
This will be up to you, if you want to search for each item on your own or if you decide to find an expert team to help you with every detail. Some wedding venues offer wedding packages to make the process easier for you.
Negotiation is always an alternative
Hiring your own vendor, recommended for its quality of service, is possible in a venue because the teams working there are open to negotiation for your convenience and benefit.
So if you want to contract a specific catering service, some exclusive surprise element that perhaps they don't have there, an unconventional service that you simply want to have at your reception, you can count on it. This will happen as long as you mention it to the wedding venue staff to rule out whether they have it or not, and to alleviate the process of searching for it.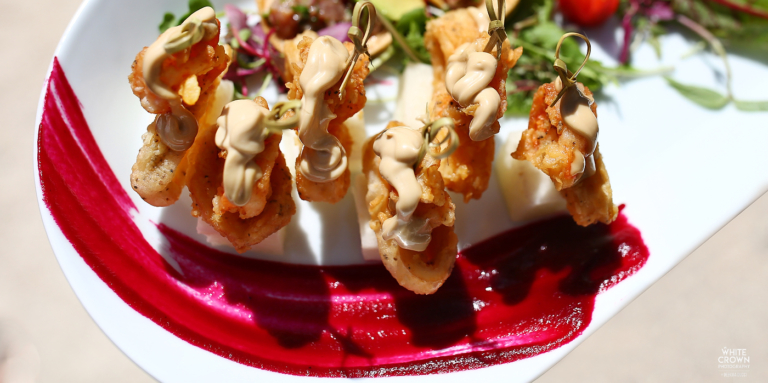 A strategic planning will influence the outcome
Within the wedding venues there are teams that are exclusively dedicated to creating the best weddings, focusing on minimalist details that, however small, are important for the success of the event.
Likewise, most wedding venues have an impeccable organization that leaves nothing unnoticed, enhancing the look of your decoration, service and exclusivity of your event.
With this you will have a service that leaves no room for doubt. And, moreover, all your expectations will be fulfilled. All the planning will be done according to your tastes. This will help you to enjoy the evening leaving everything in charge of experts.
If you want a cool entrance like this groom's, at Blue Venado we make it happen.
However, there are many factors that differentiate one place from another, some beneficial and others disadvantageous for the options offered in the market.
What you should keep in mind is that the romanticism and splendor that will be reflected that night depends largely on the place. In the same way, the decoration and food also play an important role. But of course, choosing the location that you like best and that goes with the theme of the wedding is simply ideal.
Choosing a wedding venue is deciding the scenario where your big day will become true, and that you both and each of your guests will be there dedicated to live and witness that unique moment.
At Blue Venado, we take care of making your dreams come true. Consult our Blue Venado Team, start planning the wedding of your dreams.