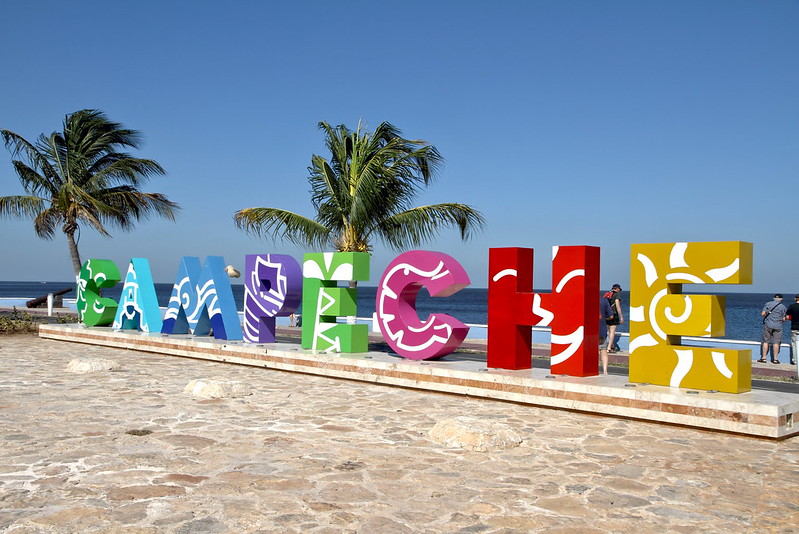 Campeche is one of the best places to visit in the Yucatan Peninsula due to its many natural and cultural attractions. For those reasons, it offers an incredible travel experience for honeymooners. Learn in this article why couples should consider visiting this hidden gem to have an unmissable destination full of romance and adventure.
1. Campeche Has a Unique Natural Wealth
Campeche has multiple landscapes, including tropical forests, wetlands in the coastal areas, lagoons, mangroves, cenotes, islands, and hilly valleys. In other words, it is considered a green state. Thus, Campeche has a variety of natural attractions that allow visitors to reconnect with nature. Some of the spectacular natural sites are: The Ría Celestún and Los Petenes Biosphere Reserve, which are between Campeche and Yucatan. These biosphere reserves are considered the perfect place to observe pink flamingos in mangrove areas in its 600 square kilometers. Also, here visitors can sight more than 150 species of bird and reptiles, including the Moreletti crocodile. One of the most popular sites in this region is Isla Arena, where tourists can admire the crocodile sanctuary and learn through a museum about the most famous Mexican actor, Pedro Infante.
Likewise, in Los Petenes, honeymooners can be kayaking to travel through the mangrove channels that exist up to the springs of crystalline waters that give the reserve its name. For white-sand beaches, the best places are Champoton, following the coast to the west, and from Aakbal to Ciudad del Carmen. In the Magic Town of Isla Aguada, it´s possible to see the bottlenose dolphins that have made the Laguna de Terminos, known as their natural sanctuary.
Additionally, Calakmul is the largest tropical forest reserve in Mexico and the first Mixed Heritage of Mexico inscribed in UNESCO. Its biodiversity involves more than 400 species of birds and almost 100 species of mammals, where the jaguar is the most representative.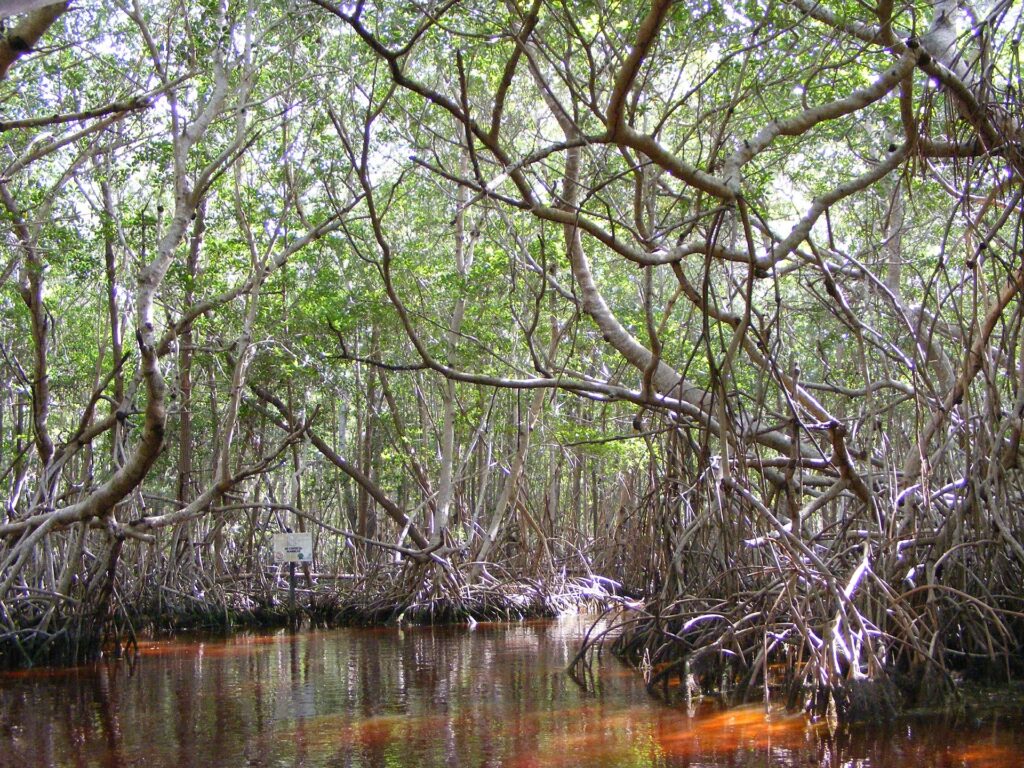 2. Campeche Has a Cultural Wealth
Campeche has a historical downtown due to its colonial style that includes facades, showy doors, and unique windows in each house of the capital.
Likewise, visitors can admire the different walls around the city, which are the highlights that represent over 452 years of work.
Also, there are different forts built to protect the city from pirates in the past. In most of them, visitors can admire tiny museums with impressive artifacts like guns, cannons, handcrafts, documented history, among others.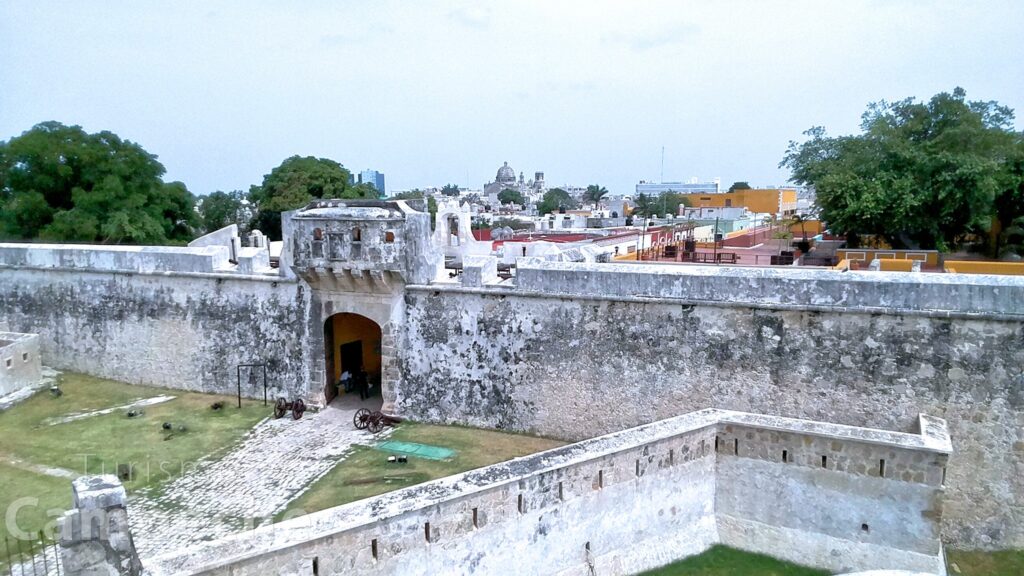 Meanwhile, in Becal town, there is a fascinating handcraft for those who want to keep a good memory of Campeche through its souvenirs: the hats called "Jipi- Japa" worldwide known as Panama hats. Almost all Campeche houses have a cave excavated in the soft limestone rock, where its humidity softens the palm fibers. Here, parents, children, and grandparents weave hats just as their Mayan ancestors did.
Moreover, Calakmul is also a Mayan Archaeological site in Campeche. Its location is in the middle of the jungle. It englobes monumental buildings and great diversity of flora and fauna. Back in the day, this prehistoric settlement was the capital of the Snake (Kan) Kingdom and enemy of Tikal.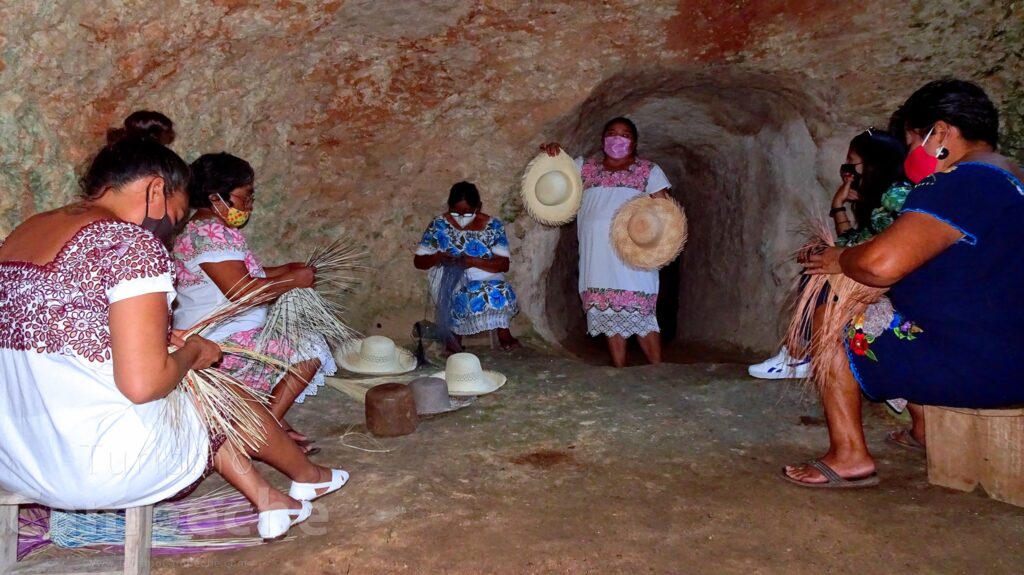 3. The Gastronomy of Campeche
There is a plenty variety of recipes in Campeche, from meat to chicken or seafood. This last one possesses the quality and freshness that makes these dishes an unforgettable experience as Campeche is a well-known fisher state.
Also, you do not forget the Mayan culture influenced Campeche´s gastronomy by combining the tropical produce with the local cuisine.
Some of the most famous food of Campeche include the Pan de Cazon (Bread of Small Shark), Octopus cooked in various dishes, Shrimp with Coconut, Crab dishes, Chicozapote desserts, and Panuchos (A representative Maya dish).