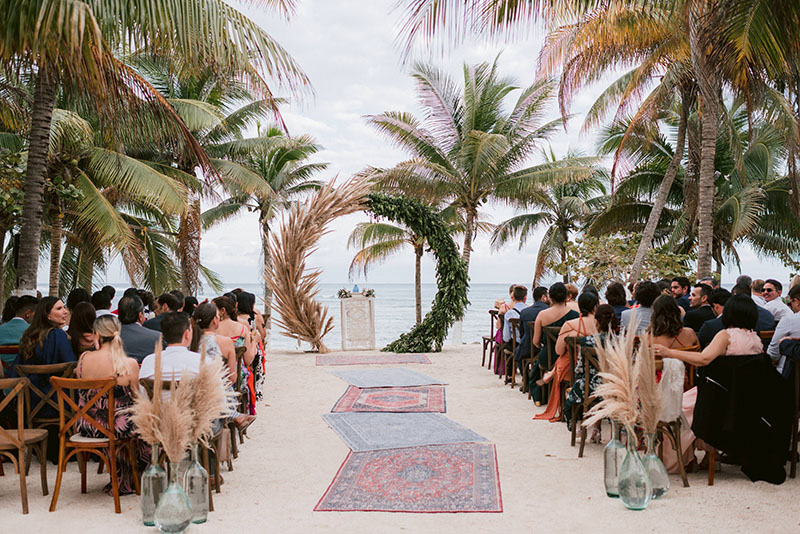 Super in love of the boho style that we acommplish for Fatima & Gabo, from the getting ready in Tulum, with all the best beach vibes. Pampas & Greenery this Organic look was perfect to mach the incredible love that the couple´s irradiate during the wedding day.
Cristina Civallero was in charge of capturing this lovely day
Cheers to the Newleweds & thanks for chossing blue venado for you wedding venue.